SAVING OUR TASMANIAN DEVILS
Saving the Tasmanian devil is one of the world's great wildlife conservation projects. This is a real life and death challenge, not just to save a species, but to understand the nature of a new and terrible form of cancer.
Devil Facial Tumour Disease (DFTD) is a fatal, transmissible cancer, first observed in Tasmanian devils in the mid 1990s. The illness, which is characterised by the appearance of obvious facial cancers in infected devils, is one of only three known contagious cancers in the world. The disease affects the devils' ability to hunt and eat, leading to starvation and a slow and painful death.
DFTD has decimated devil populations across Tasmania. Tasmanian devils still living in the wild on the Tasman Peninsula represent the last isolated, natural population of disease-free, wild devils in the world.
Tasmanian Devil Conservation Project
Tasmanian Devil Unzoo has a long history of supporting the effort to save the Tasmanian devil, and is a partner in the official Tasmanian Devil Conservation Project. This critical project aims to save Tasmanian devils on the Tasman Peninsula by preventing the spread of the DFTD to the region.
As part of this effort, Tasmanian Devil Unzoo is breeding healthy devils for future wild release on the Peninsula. We also maintain a special devil-proof barrier fence at Dunalley, which has been designed to prevent the spread of DFTD into the disease-free Tasman Peninsula region. In addition, through our Devil Tracker Adventure project, we constantly monitor our local wild devils and collect important information on the local devil population through infra-red cameras and data recording.
You can help save save the Tasmanian devil by visiting Tasmanian Devil Unzoo and by joining our Devil Tracker Adventure.
YOU CAN HELP SAVE OUR DEVILS!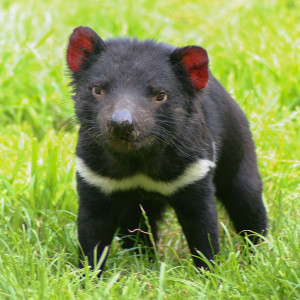 We urgently require kilometres of Night Owl alarm systems, specifically to help preserve the precious wild devils in our isolated Tasman Peninsula region, now the only truly safe haven for wild devils on Earth.
To find out more about the Night Owl alarm system or to donate to our gofundme campaign click the button below.